Writing Sprints
Out of Your Head. Into the World.
Write, edit, and publish your idea — in one day.
ENROLLMENT IS NOW OPEN.
Upcoming Sprints: January 19
The next Sprint runs from 11 am to 6 pm ET.
Publish in a Day
Get your idea out of your head. Show the world what you know.
You've got so much to share. But sometimes you can't get out of your own way. Isn't the mind funny? It runs wild with ideas, then sabotages you at the last moment.

Half-baked ideas go stale in your head.

You're about to publish when your inner critic shuts you down.

You want to take action and need to be kicked into gear.
What if you could beat back self-doubt and unclog your mind in a whirlwind of creativity?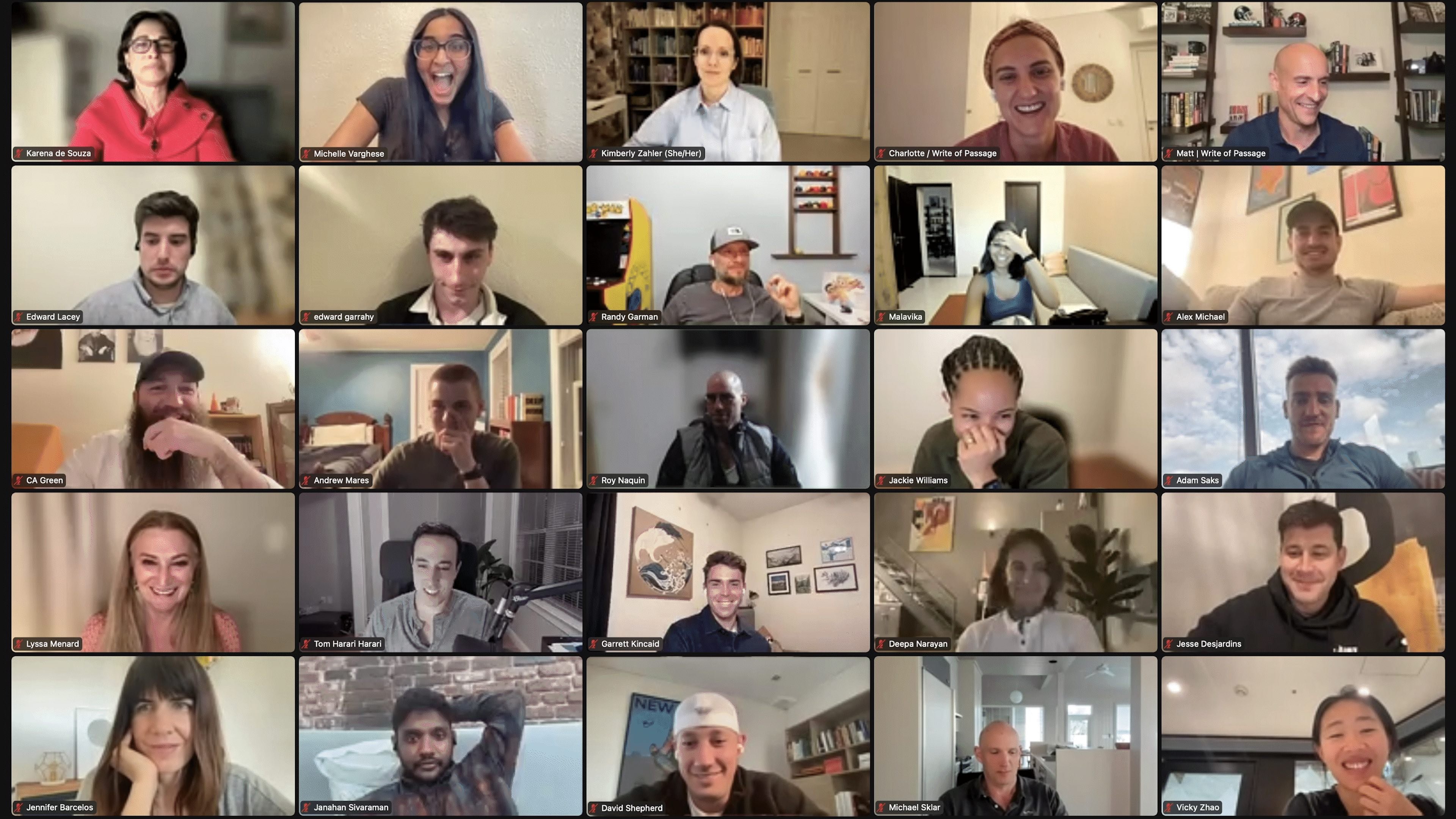 Introducing
Writing Sprints: A Workout Class for Your Mind
Step 1: Write your draft.
You'll workshop your idea and write your first draft in a live, two-hour writing blitz. Say adios to your inner critic — working against the clock quiets your mind and gets you moving.
Step 2: Get feedback.
During the day, you'll revise your draft. But you won't be alone. Jump into live, 1-on-1 feedback calls with our trained editors as needed. Then receive written feedback as soon as your draft is ready.
Step 3: Hit "Publish."
It's time to ship. You'll rejoin the group for your push to the finish, making the final edits to your piece. And no last-minute panic — you'll publish with everyone in real-time, to help get you over the finish line.
Meet our Alumni
What Our Students Say
I did more writing, in a shorter time, than I've done in many years. And it was of a quality I'm proud of! The community inspired me, and the time limits kept me accountable. If this is how I write going forward, I feel like nothing can stop me.
From presenting ideas to others to adding to and tweaking my story, the whole day was marvelous! I would highly recommend this exercise to anyone interested in writing.
This Writing Sprint reinstated the confidence I needed to get back into writing. From the minute it started until we hit 'Publish,' the process was clear and valuable. I learned tangible writing techniques and tips to improve my writing and write more frequently.